Hello, my name is Glyn Elias and I am the Director of G.B.Elias Antiques Limited.
We have been established for over 40 years in the historic market town of Dorking,  between London and Brighton, in the beautiful Surrey Hills.
The town of Dorking was mentioned in the Domesday Book of 1086, The Pilgrims Father William Mullins lived in West Street before sailing to America on The Mayflower in 1620.  The world renowned Shakespearean actor Laurence Olivier was born in Dorking,  both Nelson and Charles Dickens stayed in local hotels and the famous English composer Ralph Vaughan Williams lived and spent much of his life in the area. The award winning wine producer Denbies has the largest wine estate in England here and its lovely vineyard is a stunning sight as you approach the town from the north.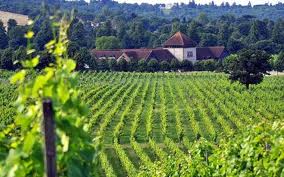 Denbies Vineyard
Dorking's recent claim to fame was the Olympic Road Race in 2012 that went through the town centre and then up and down through the picturesque scenery of Boxhill an exhausting amount of times.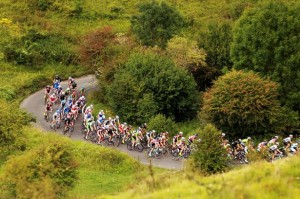 The Olympic Road Race on Boxhill
The business was started in 1969 by my elder brother Jan, who began buying and restoring antique furniture in the garden shed of the family home. He then went on to buy the workshops and showrooms in Dorking and the business has continued to develop since then.  Dorking has long been known for its plethora of antique shops all situated in West Street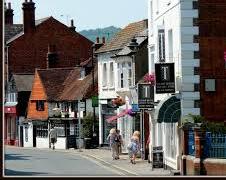 Elias Antiques and The Dorking Desk Shop
Five years ago I was accepted into the Guild of Master Craftsmen.
We pride ourselves in our specialist knowledge, the result of over 40 years' experience in the field and in the intimate knowledge of the pieces offered for sale and their history: They have all been personally chosen and expertly restored in our own workshops. In our workshops we are now also able to undertake restoration for private companies and individuals.
Services Offered
The Dorking Desk Shop benefits from a team of skilled and specialised craftspeople and we are able to offer the following services to our customers:
• Private Restoration in our own workshops
• Leathering
• Upholstery
• Cleaning and re-polishing
• Clock, barometer and scientific instrument repair and restoration
• Valuations for insurance and probate
• Selling on commission
• Working with our customers and their interior designers to achieve their desired results.
• Use of our comprehensive portfolio to locate elusive items
• We only select specialist carriers to arrange delivery worldwide. Free delivery within 25 miles (30 Kms)