THE DORKING DESK SHOP & ELIAS ANTIQUES OF DORKING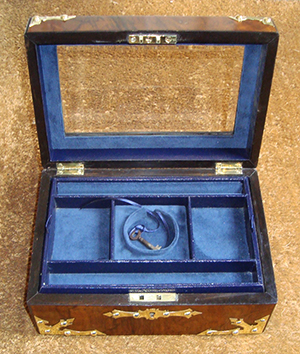 42 West Street, Dorking, Surrey RH4 1BU England.
Opening Hours:
Monday-Friday 9am-5.30pm
Saturday 10.30am-5pm.
Sunday by appointment only
If you are making a special journey to visit us, please phone
beforehand to make sure we are in the shop to welcome you.
Tel: 0044 (0) 1306 883327
Toll free from USA: 1-877-778-8056
Mobile: 0044 (0) 7913 466 328
Fax: 0044 (0) 1306 875363
Email: dorkingdesks@aol.com
STONEY CROFT FARM
Reigate Road, Betchworth, Surrey RH3 7EY, England.
Opening Hours:
Open by appointment call 0044 (0) 1306 883327
Mob. 07913 466 328
If you would like any further information about The Dorking Desk Shop, Stoney Croft Farm or any item you have seen in our stock list please fill in your details here:
We will accept payment by Cheque, MasterCard, Amex and Visa.