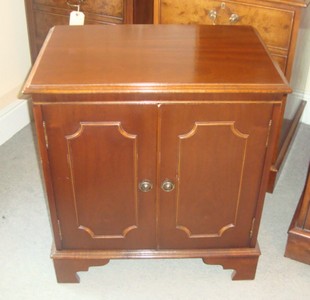 Reproduction mahogany cabinet with 2 panelled doors enclosing shelf.
---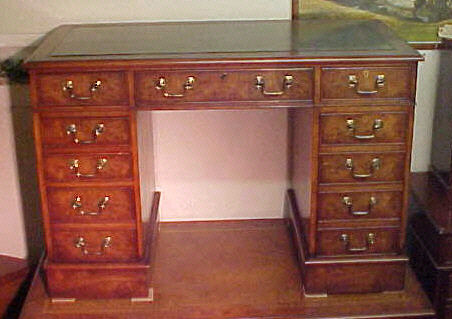 One from our range of fine quality reproduction pedestal desks. Available in a choice of 6 woods. With cock beaded drawers and of a good dovetailed construction. With a panelled back and with solid brass handles and a choice of colour leather tops. These desks are made to order and can be any size required. This version is a computer desk with a pull-out keyboard drawer and slightly higher writing height and a deep filing drawer
Size shown 48 x 24 x 32 inches tall
Stock no 2211
Price £1150 including VAT
One from our range of good quality reproduction furniture, other items such as filing cabinets, bookcases, chairs, tables and chests available.
---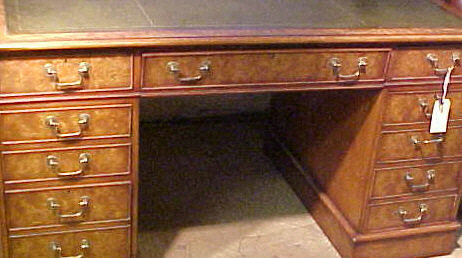 One from our range of fine quality reproduction pedestal desks. Available in a choice of 6 woods. With cock beaded drawers and of a good dovetailed construction. With a panelled back and with solid brass handles and a choice of colour leather tops. These desks are made to order and can be any size required. This version is a computer desk with a pull-out keyboard drawer and slightly higher writing height. Can also be made with a deep filing drawer
Size shown 60 x 36 x 32 inches tall
Stock no 2121
Price £1690 plus  VAT
---